(Post updated January 23, 2020)
Update: Ya'll… I'm so sorry for neglecting your requests here. I have revamped my site and plan to address all your comments soon! I can NOT find the damn template for the life of me so will have to create a new one. As soon as I'm done, I'll send it to you all. Consider signing up for my mailing list as it's the easiest way for me to send updates. Thank you!
Here, I will show you how to fold a sheet of paper to make a 16 page zine! All you need are scissors (or a paper cutter) to do a little cutting.
I was inspired recently to do this "how-to" when I saw this post. The difference with my how-to is that I show you how to make 16 pages from one sheet of paper, instead of only 6 pages! My way requires a little more folding and cutting, but it's still really easy and you still only need ONE sheet of paper!
This way of making a one-page zine also gives you the opportunity to be a little more creative and it allows more flexibility on how to use the pages. I'll explain that in more detail towards the end when I show you my first one-page zine. 🙂
At first, I was going to show you step by step on how to fold the paper, but the pictures didn't come out very clear on how the creases of the paper should be. Maybe I'll make a video one day, but until then, here are my instructions without me showing every single fold step. I think you'll still get the gist.
If you find this useful, you may also find my zine/booklet templates useful!
1. Keep folding into even halves as you can see below. It really doesn't matter the order of the fold, just as long as the creases are correct.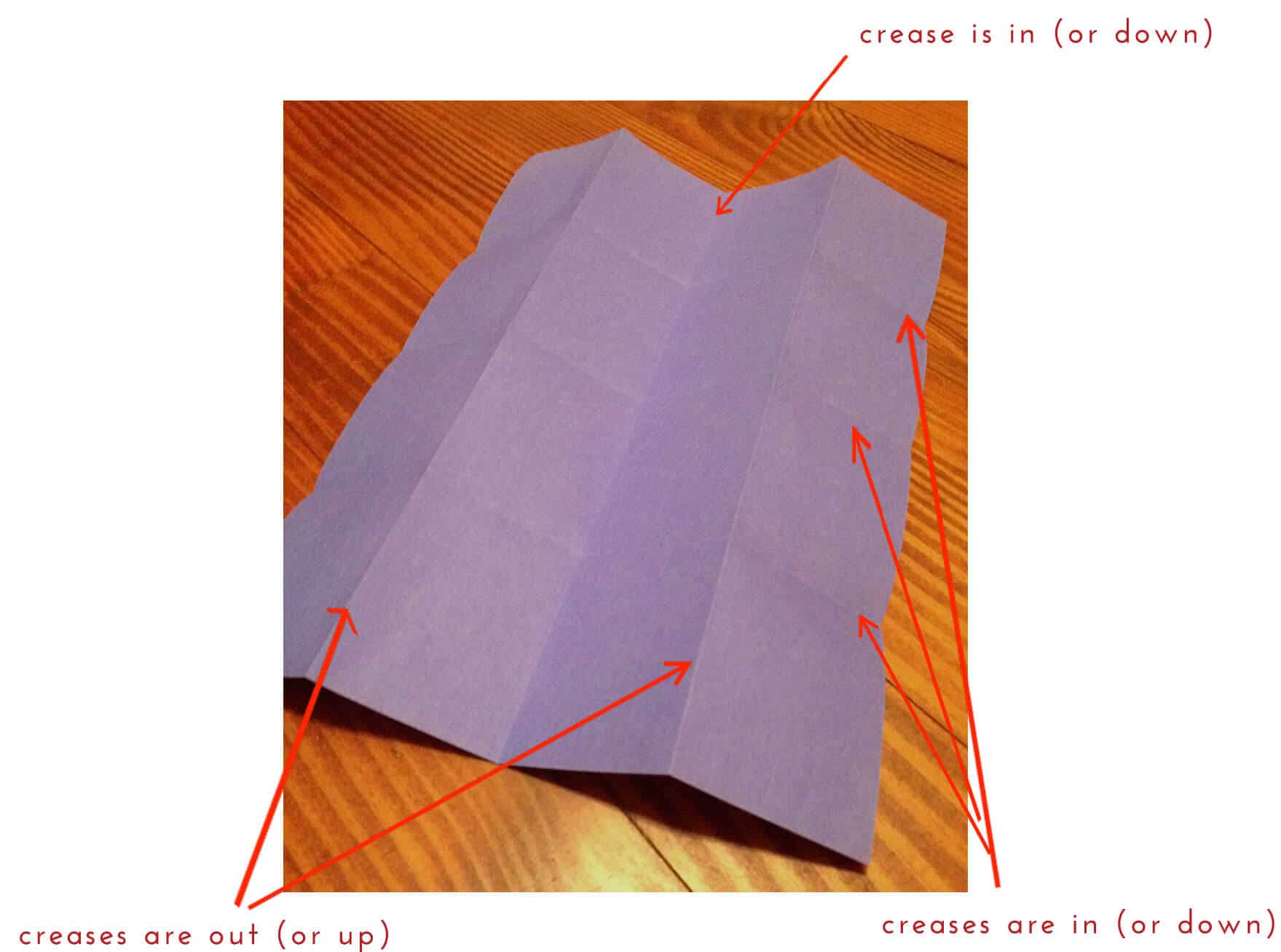 2. With the sheet that you just folded exactly like above in #1, we'll make the cover on the upper left and the backcover on the bottom left. Notice that the cover should be laid out "upside down" in relation to the backcover.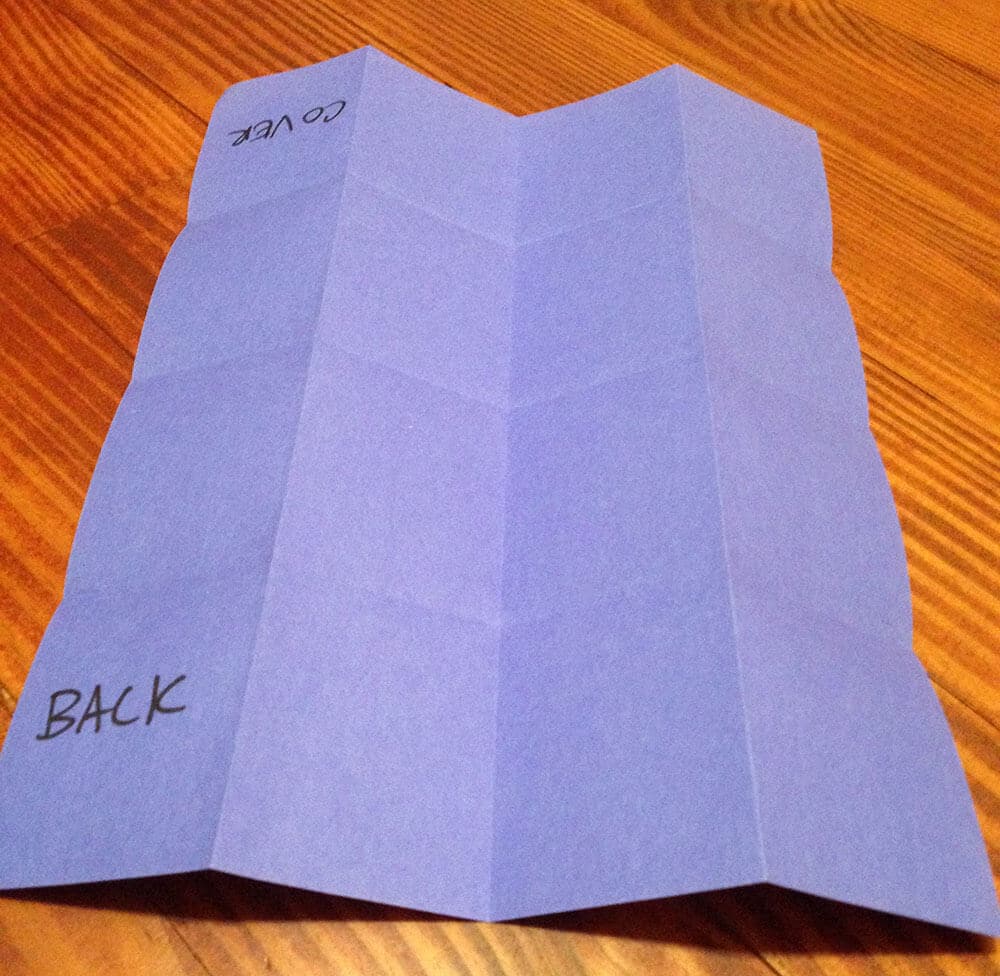 3. This is how the cutting should look. You obviously wouldn't cut until the zine is done and you make your appropriate copies. See the order of your pages in #4.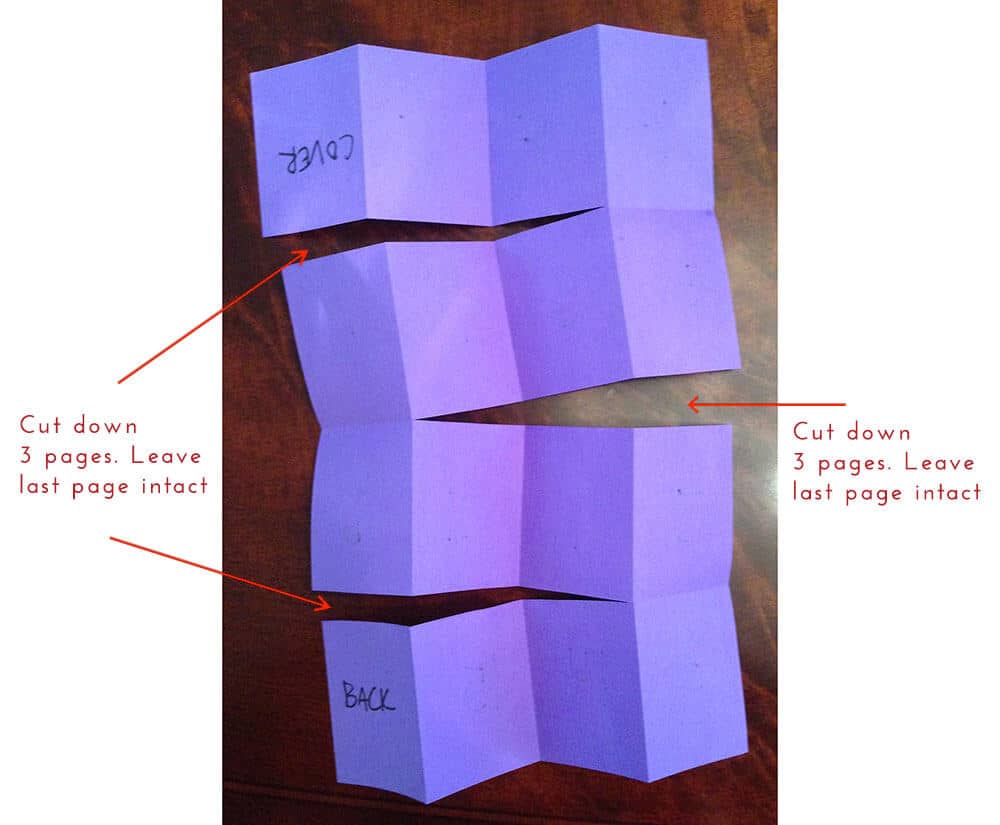 4. When you flip the paper, this is how you should place your pages. Notice the upside down numbers — each row flips. It is really important that the backcover is on the other side of page 16 as pictured below.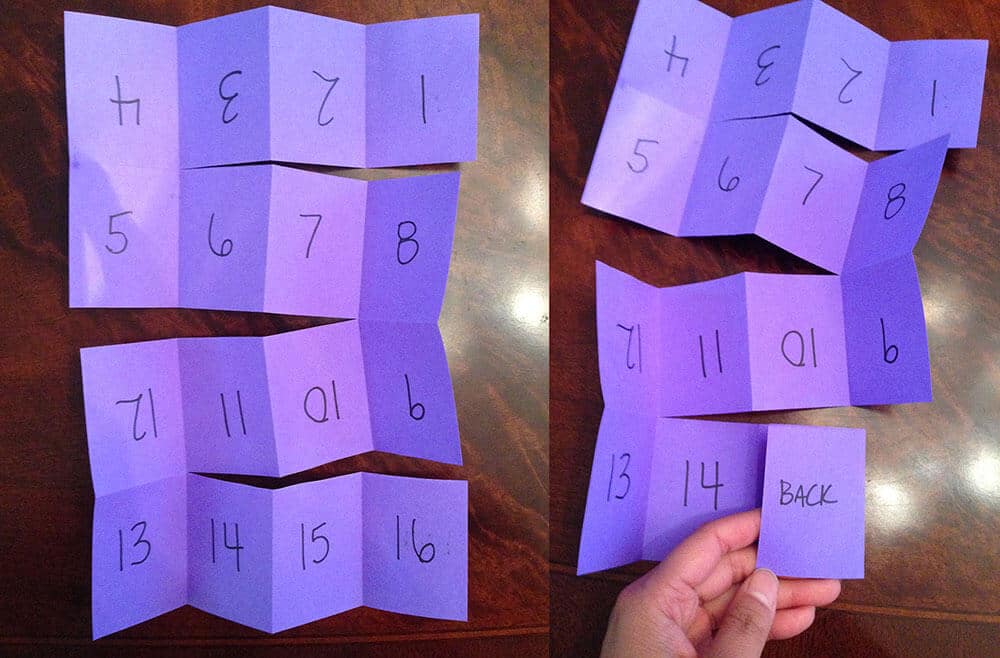 5. That's it! Fold the paper according to the creases. If you follow the fold from page one exactly as the creases are, you should get 16 pages! Now, if you really wanna be creative, you can flip the zine over and create "side 2". This side will only be 8 pages.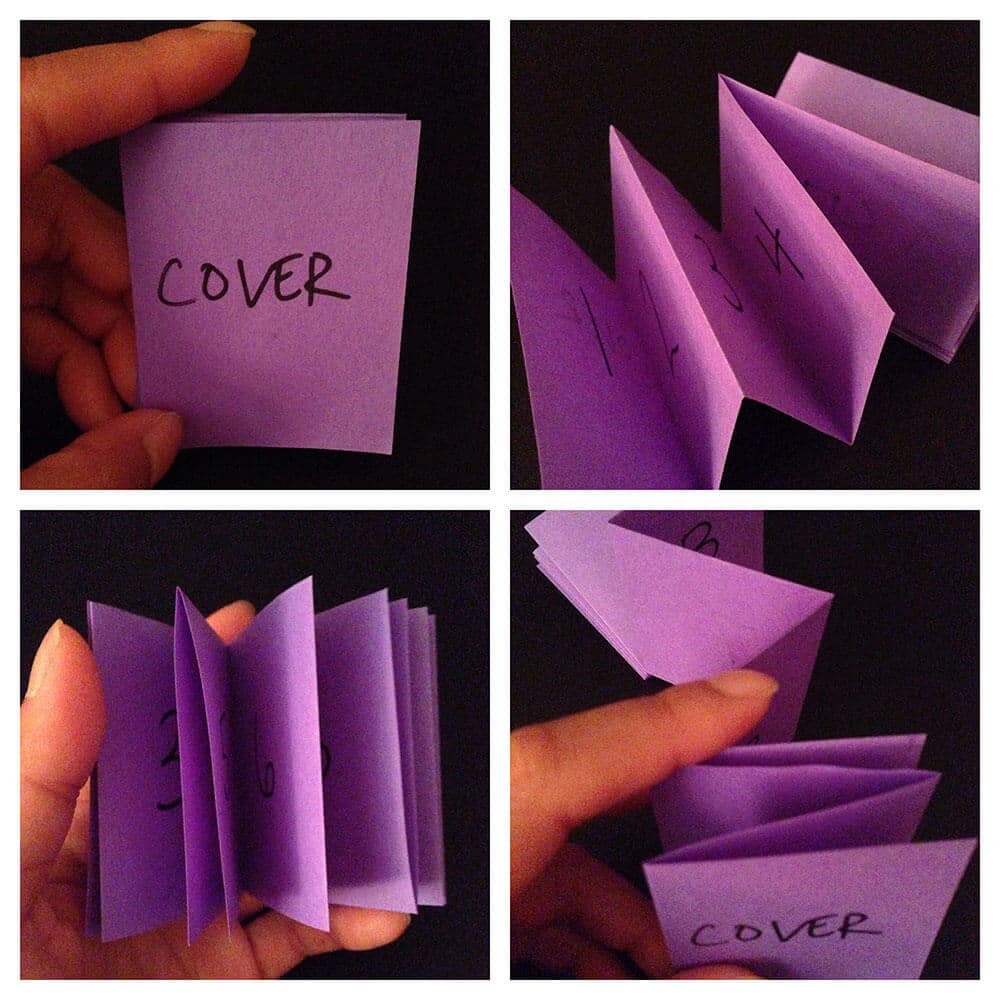 6. Check out my first one-page zine ever! I had so much fun that I already have ideas for my next one! If you're interested, I'd be happy to share my template for the one-page zine below. Contact me and let me know if you want me to send it to you.